Ryan Scherb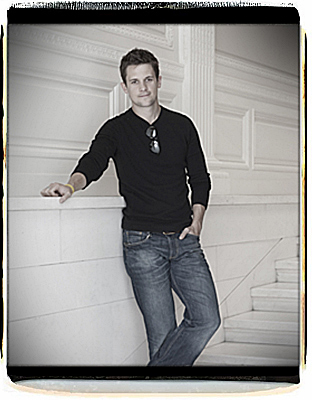 Although Ryan Scherb is a lifestyle photographer based in New York City, his passion for his craft drives him far from Manhattan's bustling streets.
Any given week, Ryan might be found documenting a whitewater canoe trip down the St. Croix River, working on an advertising campaign along the famed Champs-Elysees in Paris or hooking up with an ambulance crew to respond to emergency calls.
Ryan's work is best recognized as documentary in nature, capturing the natural and candid lives of those who pursue active and adventurous living. He effectively combines fine and detailed composition within fleeting and momentary action.
Ryan graduated from Wake Forest University in 2004 with a degree in psychology and moved to New York to work in film and television.
He spent nearly a year working on commercials, music videos and even some reality TV before deciding to turn his passion and aptitude for photography into a career.
Ryan apprenticed under a top fashion and advertising photographer with whom he traveled the world to work on campaigns for Tiffany, Polo Ralph Lauren, Gucci, Hermes, J Crew and others. The experience he gained during that time was immeasurable.
Ryan attended the Massachusetts Institute of Technology, where he studied high-speed imaging at the Harold Edgerton Lab, and learned the art of the photo essay from renowned photojournalists David Alan Harvey and James Nachtwey.
In addition to being a photographer, Ryan has maintained his certification as an emergency medical technician (EMT) for the past 13 years.
Ryan's documentary work can be found in PDN, National Geographic Traveler and Burn Magazine.
Please take a moment to leave a comment below