The Deer Hunter
Photography and Text by Michael Kircher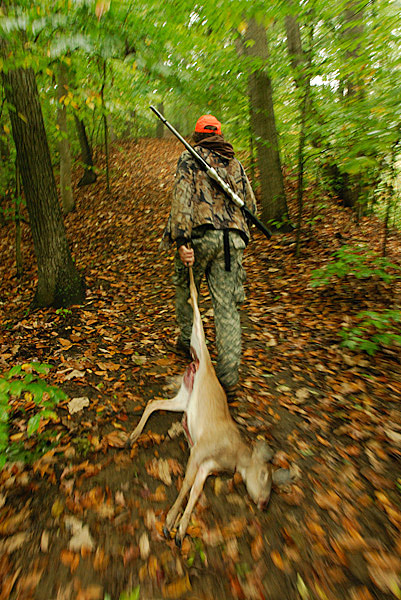 The American deer hunter. Most likely male, white, conservative.
Sincere in his belief that his avocation is a noble and necessary tradition. He appears to be driven by a force, an instinct suggesting a fierce atavism in his makeup. Yet there is a serenity in the hunt ... in the hunter.
The soft footsteps on fallen leaves. The sound of one's breath, one's heartbeat. A peacefulness within and without. Until ... until.
Deer hunting, in the end, is a brutal pastime with an odd, savage beauty to it.
Please take a moment to leave a comment below