Tim Gruber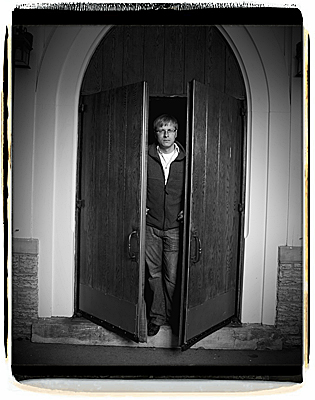 Tim Gruber is a Minneapolis-based photographer, who grew up in a tiny town (pop. 554) in central Minnesota.
As a kid he participated in Cub Scouts, attended mass every morning as part of his Catholic grade-school education and took swimming lessons, which he loathed. Today, Tim isn't as good about attending mass and still doesn't enjoy swimming all that much. However, he does enjoy getting out and using his camera to explore his fascination with people and the American landscape.
Tim received a bachelor's degree in advertising from Saint Cloud State University and a master's in visual communications from Ohio University.
His photos have been exhibited locally in Minnesota and throughout the United States. Most recently his work was shown at the Houston Center for Photography and the Photo Center NW in Seattle, Wash.
Tim's work has won numerous awards and honors. His photos have been featured in the Communication Arts Photography Annual and have been recognized in such competitions as PDN Photo Annual, The NPPA's Best of Photojournalism, The New York Photo Awards and Pictures of the Year International. In 2010, Tim was named one of Magenta's Flash Forward Emerging Photographers.
Tim's editorial and commercial work can be viewed at www.ackermangruber.com, the site he shares with his wife, Jenn Ackerman. His personal work can be viewed at www.timgruber.com.
Please take a moment to leave a comment below