J'Ouvert!
Photography by Michael Webster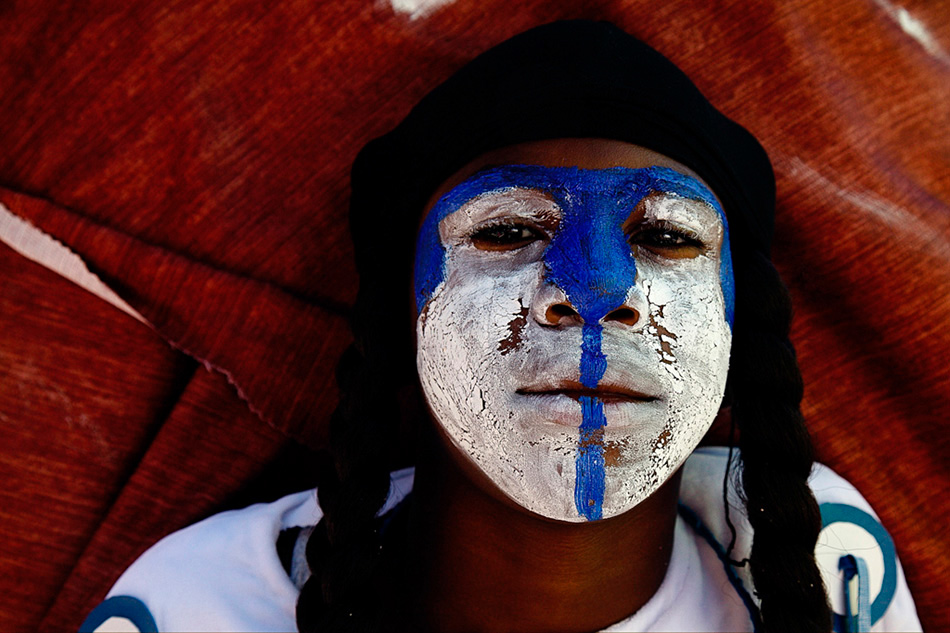 The Junior Carnival and the J'ouvert Parade take place every Labor Day weekend before Brooklyn's Labor Day Carnival Parade. The festivities are honored traditions of the New York City borough's West Indian community.
Also known as the West Indian Day Parade, the J'Ouvert Parade has grown from thousands of participants to more than 3.5 million people in attendance. Brooklyn is said to be the home to the largest West Indian community outside of the Caribbean.
Roughly translated, J'Ouvert means "the day has begun."
While Brooklyn's Labor Day Carnival has a Caribbean flavor, J'Ouvert more of a Trinidadian celebration, showcasing steelband, calypso and masquerade. It began in Trinidad as a mockery of the French masquerade ball.
Slaves, who where without the fancy costumes and refined dances of their owners, covered themselves in mud and paint or oil and danced to a significantly different beat.
Although mostly just a giant party in Brooklyn, J'ouvert retains a bit of a political edge.
Please take a moment to leave a comment below