New French Market – New Orleans (c. 1938)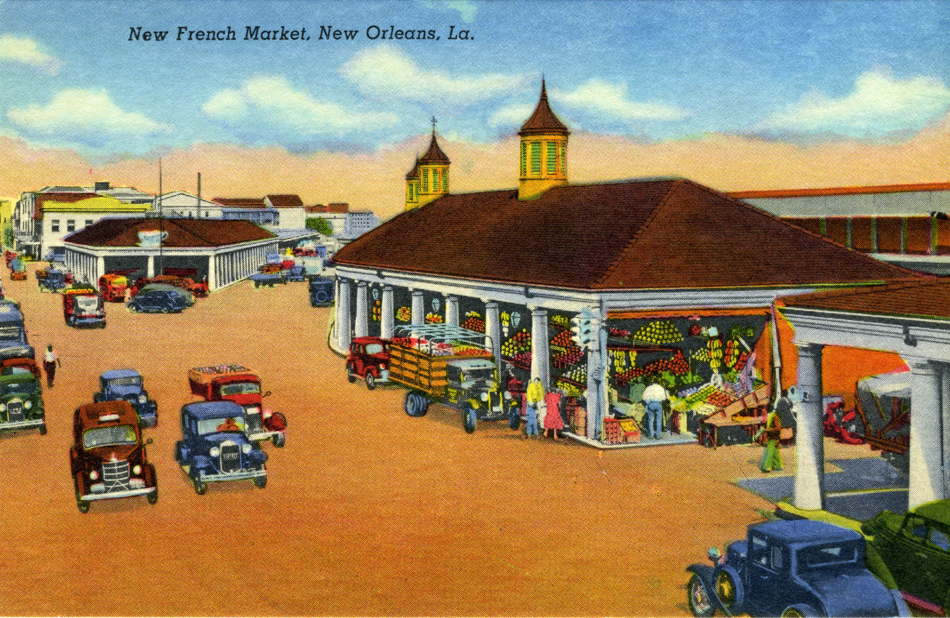 The New French Market in New Orleans, La., is America's oldest public market.
Located on the banks of the Mississippi River in the lower French Quarter, the market has been an enduring symbol of pride for the people of New Orleans for more than 200 years. The market has been located at the same site since 1791.
The market began as a American Indian trading post and has evolved into a cultural, commercial and entertainment destination for residents and visitors to New Orleans.
For more information visit www.frenchmarket.org.
Please take a moment to leave a comment below