Pond Hockey – Back to the Basics
Photograph and Text by Pete Marovich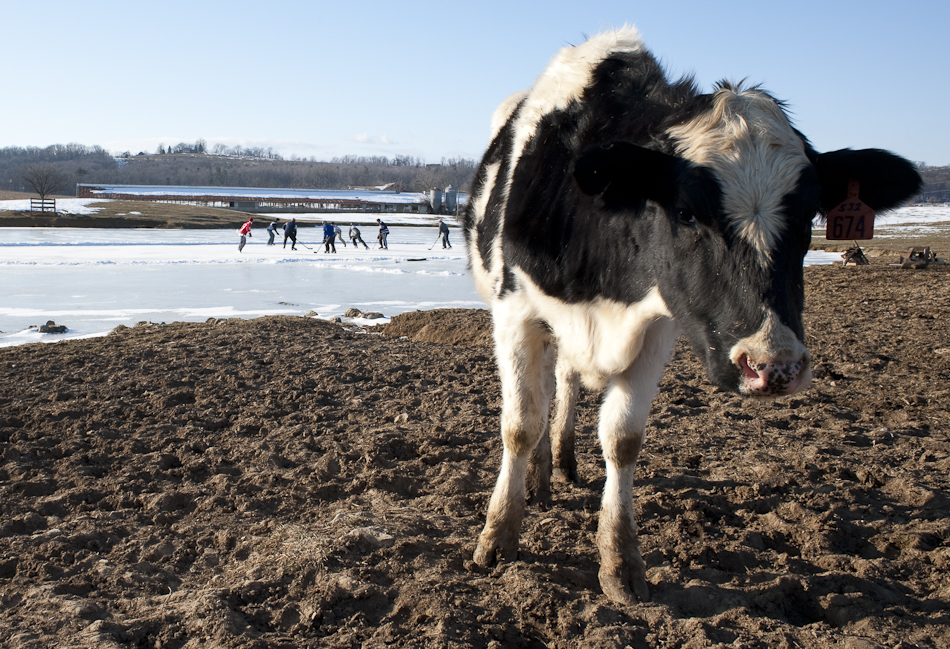 Long before indoor ice rinks, arenas and zambonis the Navajo Indians played a game called shinny on frozen ponds and lakes. In recent years, ice hockey enthusiasts have returned to the roots of the modern game, and pond hockey clubs have popped up in places like Trissel's Pond off of Cooks Creek Road in Rockingham County, Va.
Dairy farmer Dennis Trissel grew up skating on that pond, and now his nephew organizes pick-up games during the winter when the ice is thick enough to skate on.
Pond hockey rules are a lot like ice hockey, but a bit less strict. With no boards to keep the puck from flying off into the snow, the strategy leans more toward puck handling. The pace of the game is slower than the one played on modern rinks, and the equipment is basic, so the game is less physical.
There are no goalies and no referees, unless you count the curious eye of the random farm animal nearby.
Please take a moment to leave a comment below