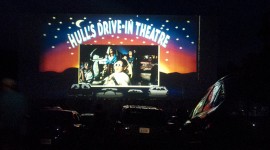 It was a hot, sticky August evening, and the sun was still high as cars filled with families began lining up along the gravel drive leading into Hull's Drive-In Theatre in Rockbridge County, Va.
[ Read More → ]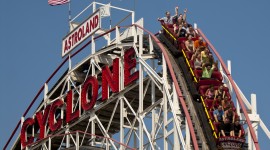 The sun beat down over Coney Island during Labor Day weekend, the unofficial last-hurrah of the amusement park's season. As shop owners wheeled their wares onto the uneven boardwalk and food vendors prepared a feast of hotdogs, french-fries, pizza and other high-calorie delectables, an air of uncertainty hung over the park.
Coney Island, a peninsula in south Brooklyn, N.Y., was a tourist hotspot throughout the late 1800s and mid-1900s. Since then, it has continued on, while rather sluggishly, as an amusement hub for the working class.
[ Read More → ]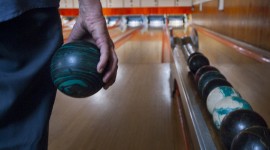 On the second floor of an old building in a rural Shenandoah Valley town, a piece of fading history strives to live on.
People who have never seen duckpin bowling before might find the softball-size bowling balls and the stout pins quirky. But for the folks who frequent Shenandoah Bowling Lanes in Mount Jackson, Va., "This is Duckpin Country."
[ Read More → ]
---